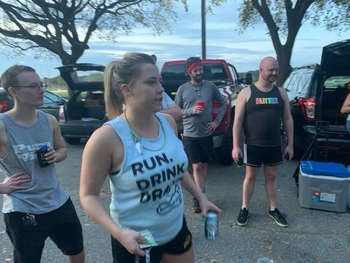 Savannah H3 Trail #1032
Hariette and Hare: Project Cumway & Jaws
wHen: Saturday, August 1st, 2020
wHat time: 12:30pm show 1pm GO
wHere: Coastal Empire Beer Co
sHiggy level: 2
wHy: For the beer!!!!!
wHo: Hashers and maybe virgins!!!!
How much: $6=beer, $8=non beer, FREE= virgin
wHat to Bring: vessel, whistles, masks, kilts, bail money, whatever you want, I'm a MILF...but I'm not your mom.