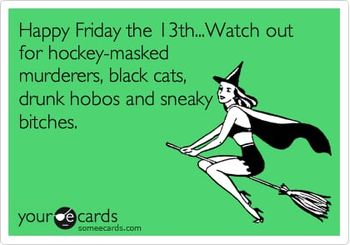 Savannah H3 Trail #931 - Friday the 13th Trail, Because Why Not
Hares: Clit Sew Angry and Deep Dish Pussy
wHen: Friday, July 13th, 2018
wHat time: 7:00 pm
wHere:
The Original Pinkie Masters
sHiggy:
0.69
wHy: Clit Sew Angry and I (Deep Dish Pussy) decided to do a Friday the 13th bar crawl, because why the hell not. Poly casually suggested it and we can't resist a spooky good time.
How much: $13
wHat to Bring: Hash cash, ID, a thirst for beer and bad decisions, virgin sacrifices, and tips for your bartenders.
Keep checking back in case details change ever so slightly, I'm making decisions with wine whispering into my ear at the moment.